Market Timing, Group Sector Rotation
Expert Market Timing System
AIQ's Market Timing uses hundreds of indicator-based rules running through an artificial intelligence-based inference engine to generate timely expert opinion on stock markets.


Group and Sector Rotation
Nothing compares to AIQ's Group and Sector tools. From charting a stock right to its parent group to dozens of Built-in reports, tracking the hot and cold groups has never been easier.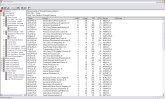 Download 30-day FREE trial TradingExpert Pro




AIQ sales
1-800-332-2999
E-mail us
From $84/mo. software and
delayed/end of day



From $115/mo.
software and
real-time/end of day



Data provided by Interactive Data